A Message from The President
In 1964, when the Junior League of the Emerald Coast was founded by Barbara Smith, Sug Brown, Carolyn Crotzer, Boota Walker, and B.J. Totten, there was a need for volunteer services that focused on education, culture, and economics. In 2022 we will continue to educate our membership on relevant topics such as diversity and inclusion while encouraging growth in civic and community leadership. Our philanthropic goals continue to target the growing needs of women and children in our community, enriching the lives of the residents of Okaloosa and Walton Counties.
I sincerely appreciate those community members who have contributed to our efforts to clothe children. Whether you donate books, toothbrushes, time, $5, or $10,000, you are making a difference. The Child Clothing Project was born in 1976 and has grown and evolved to meet the needs of almost 400 elementary students in Okaloosa and Walton counties. We established the Child Clothing Closets to meet kids' needs during the school day. We are nine closets strong and are adding more as we can maintain them.
Our community is experiencing change, and that change is resulting in a greater need. Our promise to the community is to pivot our efforts as needed to fill the needs as they are defined today. We will continue our traditional fundraising efforts while reaching out to other organizations to help them fulfill their mission and extend the reach of our combined efforts.
I look forward to the amazing things our small but powerful membership will accomplish this year. Our dreams are big, and our determination is resilient. I am grateful for the passion my fellow members bring to the table and beyond honored to lead them this year. Please join us at Best of the Emerald Coast, Touch-a-Truck, and Down and Derby Fest, and keep an eye on our social media networks for any exciting new endeavors we take on!
See you soon!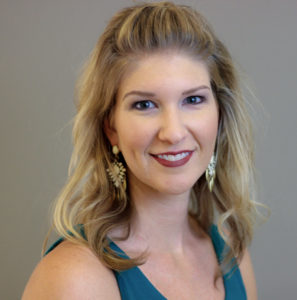 Hilary DeMers
JLEC President 2022-2023