A Message from The President
The 2021-22 year for the Junior League of the Emerald Coast signifies more than a set of dates on a
calendar. Rather, it is our opportunity for evolution into a more united and impactful organization of
diverse women dedicated to the service of our community.
We have proven our resilience and commitment to Okaloosa and Walton Counties during the worst-case
scenario that played out this past year. Continuing the pledge of community service set forth by our
local founding members over half a century ago, we are driven to increase the reach of our work to
enhance the lives of our neighbors through Child Clothing initiatives and raising awareness of Human
Trafficking, which is hidden in plain sight in our region.
The JLEC will continue to be successful as we move forward because of the incredible talents and
dedication to our mission that each woman contributes within our League. We are 100% volunteer run,
and while that can be daunting to others, we have proven our volunteer model is the heartbeat of our
organization and is why we are able to thrive in the hardest of days.
As JLEC President, I will remain steadfast in maneuvering our League through the unprecedented
obstacles the pandemic has placed before us and continue the path of growth we are on. Grateful for
the passionate leadership our Governing Board and Management Team bring to the table this year, I am
confident our work will ensure all members will soon be able to look back at these uncertain times as a
short paragraph in our League's larger story.
Our leading body, The Association of Junior Leagues International (AJLI), has reminded us that the
Association is strong in these difficult times because our Leagues are better together. But this is true
within our League as well. We, the women of the Junior League of the Emerald Coast, are Better
Together. United by our devotion to the successful execution of our mission, our impact in the
community will continue to be irrefutable.
Whether we are together in-person or virtually, I am excited to serve the Emerald Coast with you!
Sincerely,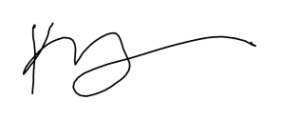 Kathryn Egan
JLEC President 2021-2022